Welcome!
MiddleoftheNight Editorial Services is a full-service book production business for bibliophiles who value book quality. Our reasonably-priced services range from all levels of manuscript editing through back-of-the-book indexing to book design, layout, and typesetting as well as to ebook publishing. We have many years of experience in rendering your book print-ready in content and appearance, inside and outside. We are experts at producing your book as an ebook that is readable on multiple devices. In sum, we provide:
Developmental editing—helping you to realize and organize your inchoate thoughts
Manuscript editing (also called copyediting or line editing)—from mechanical to substantive editing
Back-of-the-book indexing
Book interior design, layout, and typesetting
Book production oversight—from ISBN acquisition to contracting with a printer
eBook production and uploading for multiple devices
Cover design—creating a visually arresting book cover that will drive sales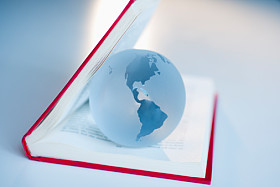 A book is a world . . .
You have written a small masterpiece: Now what? A multiplicity of options awaits authors and publishers these days. Whether you are self-publishing, submitting your manuscript to a book publisher with high standards, interested in turning your book into an ebook, or you are a busy publisher in need of outsourcing, we can help you.
Just as every diamond in the rough needs polishing, so every book needs editing on some level: Click on Editing Services to explore our services and samples of our work. And every book--every nonfiction one, at least--needs an index so that its text is made accessible to a wide variety of readers, each of whom has different interests and will indubitably search for information using different terms. As a result diverse readers require indexes offering multiple access points to information. It takes a professional indexer who is reader-centric (not always the case with authors) to do justice to the art of indexing, which services we offer here.
Believing that a book is a special creation that should be attractive in the fullest sense of the word, we also take pride in our customized book design, layout, and typesetting, whether we are producing print-ready versions for you, ebooks, or both.
About Us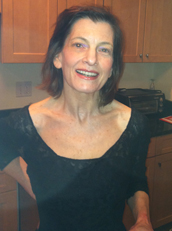 MiddleoftheNight is run by Boston-based Ellen Kaplan-Maxfield (EKM), who has years of experience in editorial services and book production. Working on deadline (and in the middleofthenight), she has skillfully and sensitively edited dozens of book manuscripts and has perfectionistically proofread numerous book manuscripts. (Errors jump out at her.) With a master's degree in Counseling Psychology, she specializes in psychology and philosophy scholarly indexing. She is also adept at interior and exterior book design, manuscript layout and typesetting, and ebook production.
A long-time member of Editorial Freelancers Association (EFA), she is profiled in the March–April 2013 issue of its newsletter,The Freelancer. (Check out "EFA Member Spotlight" on page 5.)
We use Microsoft Word's track changes feature to electronically edit your files, which enables you to accept or reject the changes individually or as a whole. SKY Indexing software is our stand-alone indexing software, though the final index file we send you is PDF-compatible in generic RTF format. And we use Adobe InDesign for book layout, which produces in the end a multiplatform PDF file ready for the printer.